Room Contingent
A contingent of rooms has been reserved for conference participants at the following hotel which is about 850m from the conference venue: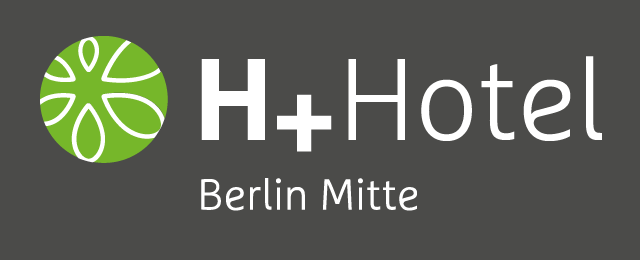 H+ Hotel Berlin Mitte
Chausseestraße 118-120
10115 Berlin
Phone: +49 (0)30 278 755 0
Email: berlin.mitte@h-hotels.com
Website: www.h-hotels.com
Pricing
Single room: 148,00€ per night (including breakfast)
Double room: 158,00€ per night (including breakfast)
Booking
You can book directly via the following link:
https://short.h-hotels.com/charitemayo
Please use the keyword "Charité Mayo". Reservations are valid until March 25, 2023. The number of reserved rooms is limited – so we cannot guarantee availability.
Additional accommodation
We have selected some addresses near the Langenbeck-Virchow-Haus for you. No guarantee for availability!
Adina Apartment Hotel Berlin Mitte
Platz vor dem Neuen Tor 6, 10115 Berlin
(about 350 m from the conference venue)
www.adinahotels.com
Hotel Berlin Mitte by Campanile
Invalidenstraße 98, 10115 Berlin
(about 450 m from the conference venue)
www.campanile.com
Hotel Mikon Eastgate
Hessische Straße 10, 10115 Berlin
(about 500 m from the conference venue)
mikonhotels.de
Garden Living
Invalidenstraße 101, 10115 Berlin
(about 500 m from the conference venue)
www.gardenliving.de
Hotel Albrechtshof
Albrechtstraße 8, 10117 Berlin
(about 750 m from the conference venue)
www.hotel-albrechtshof.de
Hotel ibis Berlin Hauptbahnhof
Invalidenstraße 53, 10557 Berlin
(about 1000 m from the conference venue)
www.accorhotels.com
Hotel Amano Grand Central
Heidestraße 62, 10557 Berlin
(about 1000 m from the conference venue)
www.amanogroup.de
Hotel Motel One Berlin Hauptbahnhof
Invalidenstraße 54, 10557 Berlin
(about 1300 m from the conference venue)
www.motel-one.com