The 13th International Charité Mayo Conference will take place from May 7-10, 2025 in Berlin
Latest International Charité Mayo Conference News
The abstract deadline has been extended to March 06, 2023. Take the chance and still submit an abstract: abstracts@charite-mayo.de
Greeting Words by the Conference Chairs and Scientific Board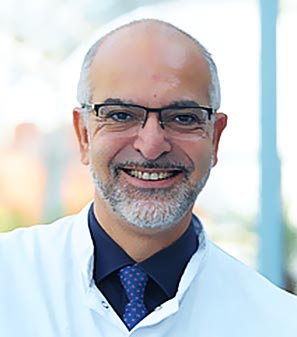 Prof. Dr. med. Dr. h.c. Jalid Sehouli
Department of Gynecology with Center for Oncological Surgery, Charité – Universitätsmedizin Berlin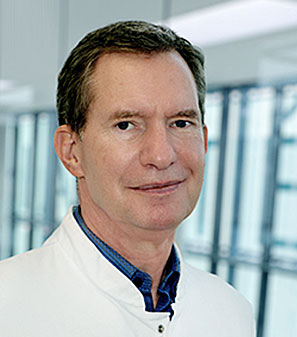 Prof. Dr. med. Jens-Uwe Blohmer
Department of Gynecology and Breast Center, Charité – Universitätsmedizin Berlin
Dear colleagues,
It is our pleasure to invite you to our traditional 12th International Charité Mayo Conference in Berlin: "Global Perspectives and Future Directions in Women's Cancer".
We are so proud to relaunch our prestigious meeting with its original and unique format what was founded in 1996.
After three years of COVID-19-related online meetings, we now return to the old familiar form of face-to-face meetings, so that personal contact for collegial exchange, networking and in particular discussion of the latest topics in women's health are possible again.
The conference will feature the hottest topics in gynecological oncology including 12 hours of live surgeries, debates, exclusive master workshops and international panel discussions.
We are convinced that this extraordinary dialogue between international experts and the participants will significantly impact clinical routine and the future of women's cancer management.
We would be very pleased to welcome you personally in the heart of Europe to bring new and substantial impact on the scientific community and clinical practice.
Sincerely yours,
Prof. Dr. med. Jalid Sehouli, Prof. Dr. med. Jens-Uwe Blohmer
Greeting Words by Prof. Dr. Kreis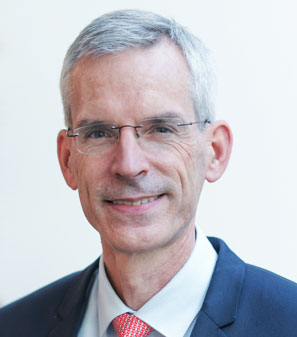 Prof. Dr. Martin E. Kreis
Chief Medical Officer, Charité – Universitätsmedizin Berlin
Dear colleagues,
Welcome to the 12th International Charité-Mayo Conference (CMC)!
The CMC hosts and planning teams have put together a truly outstanding and stimulating program comprising cutting-edge research and high-end clinical care. In addition to bringing together experts in the field of Gynecological Oncology from all over the world, the conference will help to improve high-level patient care, women's health, and – in particular – the management of gynecologic cancers.
Mayo Clinic and Charité are proud to be ranked #1 and #5 respectively in the Newsweek list of the world's best hospitals. With this joint conference, these two highly prestigious institutions intend to widen their impact, creating a transatlantic exchange that will function as a bridge to truly global reach. Ideally, the effects of this endeavor will extend beyond the ranks of researchers and clinicians, and serve to inspire people in both the U.S. and Germany.
The Executive Committee of Charité – Universitätsmedizin Berlin takes great pride in supporting this prestigious international event. We are grateful to the planning teams for their valuable work. Conference attendees can look forward to interesting exchanges, new insights and – for those coming to Berlin – a fantastic stay in this vibrant city.
Sincerely yours,
Prof. Dr. Martin E. Kreis
Chief Medical Officer
Charité – Universitätsmedizin Berlin
Greeting Words by Prof. Dr. Karl Lauterbach
Prof. Dr. Karl Lauterbach
Federal Minister of Health
Welcome address
The scientific exchange at the 12th International Charite Mayo Conference will set new Standards for the treatment of gynaecological cancers. It will have a lasting impact on the survival and quality of life of female cancer patients worldwide. I thank all participants for their valuable work and wish you all every success!
Welcome Greetings by the Conference Chairs and Scientific Board